Gee, why does my car go faster when I hit the brake?? damn British car...I think they switched the peddles....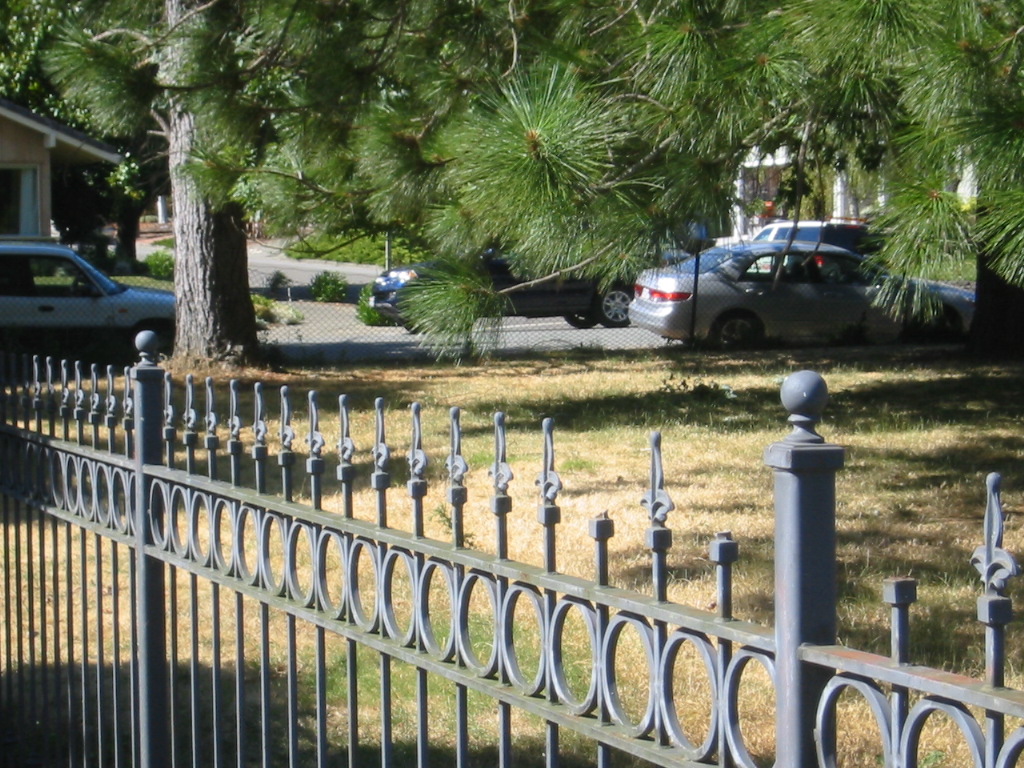 It's in the rough but you threaded it through the trees, missed the fairway bunker, missed the lake, so it really isn't a bad drive!!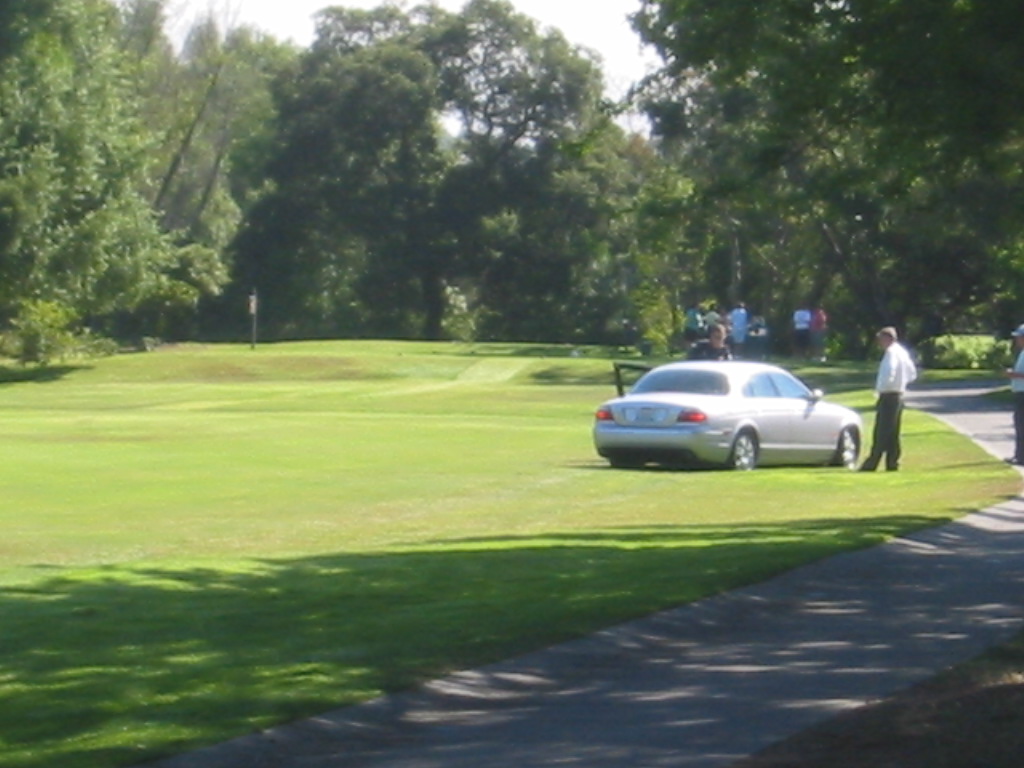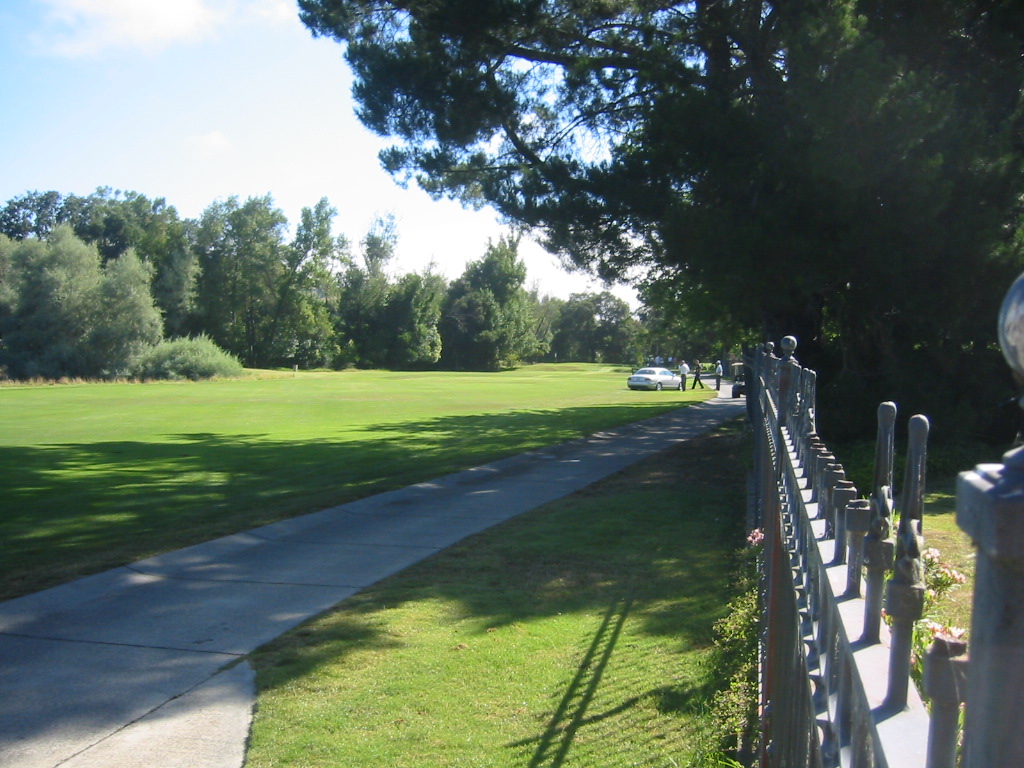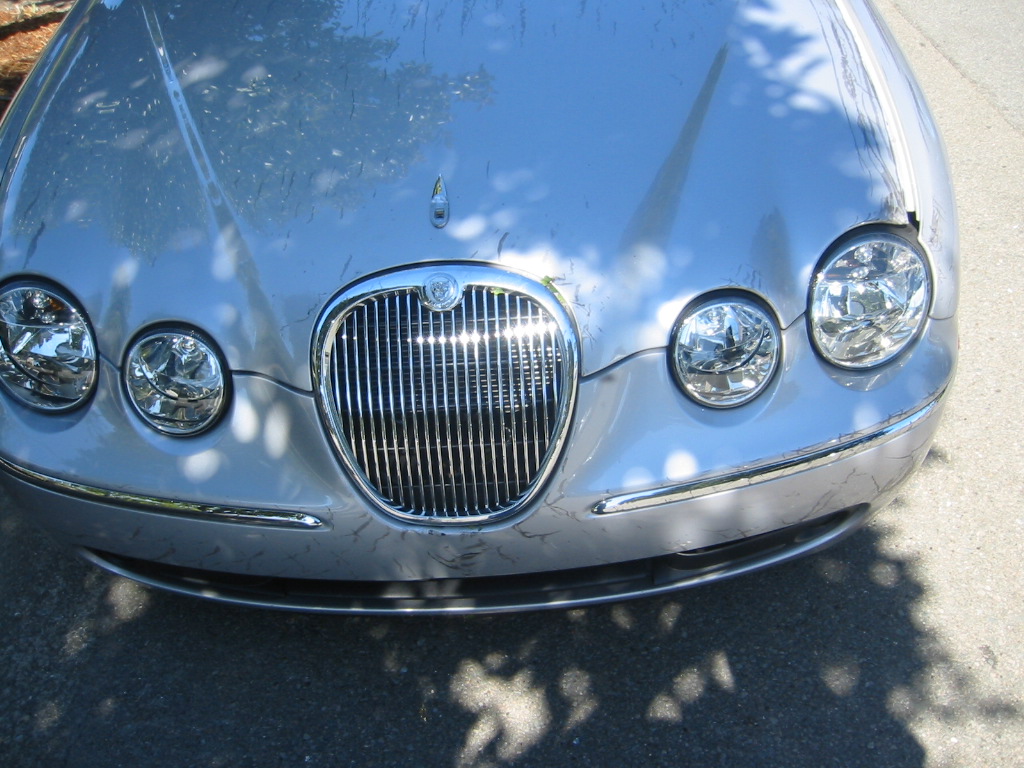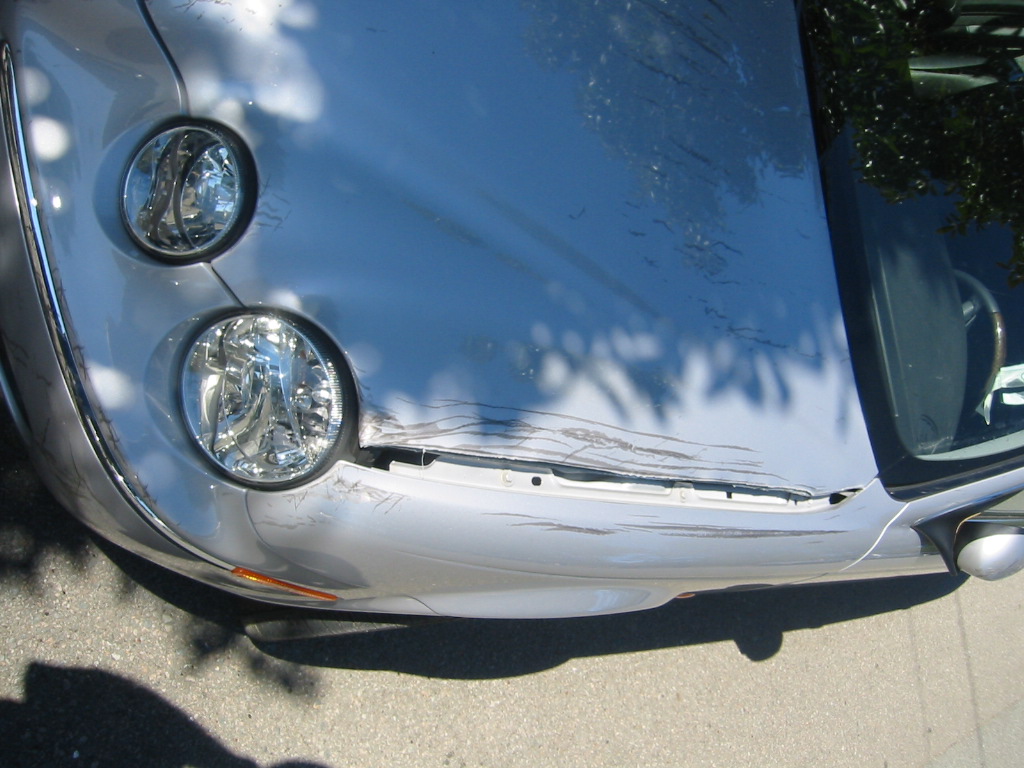 Below - Car being driven off the course not observing the 90 degree rule.